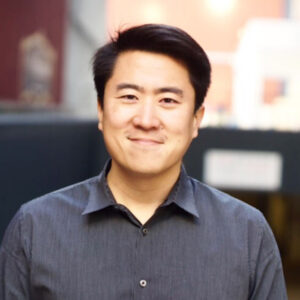 Director, Healthy Nonprofits Program
Focus Areas:
Pro Bono, Strategy & Impact, Organizational Leadership & Governance
Why I work at OneJustice:
I joined OneJustice because I believe in its mission and vision–that our civil legal aid system is a powerful instrument for social justice, and by strengthening the organizational capacity of legal services organizations and developing collaborative strategies to increase the civil justice system's effectiveness, we can make real progress in the struggle for social equity and justice.
As the new Director of the Healthy Nonprofits Program, I direct OneJustice's Executive Fellowship program and Consulting Services. Our Executive Fellowship Program expands the capacity of nonprofits to serve their clients by supporting and training a diverse group of executive directors and emerging leaders in core business and management skills. Our Consulting Services provide robust, individualized consulting and technical assistance to legal nonprofits, including Board and staff trainings, strategic planning and team building assistance, program evaluation and impact evaluation, and executive evaluation and succession planning.
Professional Background:
Prior to joining OneJustice, I served as Pro Bono Manager of the Justice & Diversity Center (JDC) of the Bar Association of San Francisco and Supervising Attorney of JDC's Community Organization Representation Project (CORP), which provides capacity-building legal assistance to nonprofit organizations in Northern California. I also worked with HomeBase, a national nonprofit addressing homelessness and its root causes, providing technical assistance and capacity-building support to homeless services nonprofits and local and state governments funded by the U.S. Department of Housing and Urban Development.
I received my undergraduate degree from Harvard College in 2000 and my law degree from the University of Michigan in 2003. I also served as law clerk for Judge Helen Gillmor of the U.S. District Court for the District of Hawaii, and started my legal career in the Bay Area offices of Morrison & Foerster LLP and Wilson Sonsini Goodrich & Rosati.
I really love:
San Francisco, my adopted hometown since 2004. I love walking my dog in different parks and neighborhoods in the City, checking out new restaurants, and swimming in Aquatic Park from time to time.