Leigh Ferrin and Habiba Simjee bring decades of experience in consumer, immigration, and youth law, as well as advocacy, and pro bono to OneJustice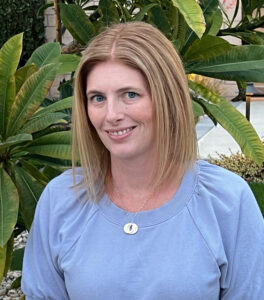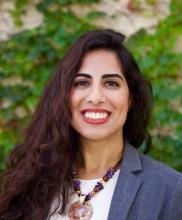 Welcome new Program Directors Leigh Ferrin and Habiba Simjee to the OneJustice team. Having joined in late 2022, Leigh and Habiba are off to an incredible start, with exciting new projects on the way for 2023 in the immigration and consumer law sectors. This work will enhance OneJustice's ability to provide comprehensive technical assistance and capacity-building support for legal services organizations.
Leigh Ferrin (she/her), graduate of Loyola Law School, started her legal career as an Equal Justice Works AmeriCorps Legal Fellow working on foreclosure and bankruptcy matters at Public Law Center, in Santa Ana, California. Leigh comes to us from Public Law Center most recently as Director of Legal Services, with a primary focus on consumer law and advocacy. Leigh is dedicated to using her expertise and experiences to ensure that legal services staff have what they need to serve more people efficiently and effectively.
Habiba Simjee (she/her), graduate of Berkeley Law, comes to us from the University of California (UC) Immigrant Legal Services Center at UCLA, and prior to that at UC Santa Barbara. Habiba's experience will help legal service staff and pro bono networks provide nuanced and dedicated legal services to clients facing immigration challenges, especially in building the vital services that support refugees, asylum-seekers, unaccompanied children, and youth in the juvenile justice system.
OneJustice is a California-based legal support center that provides legal aid governance and capacity-building consulting, trainings, technical support, and federal policy advocacy to legal services organizations.We also convene and provide resources and trainings to the pro bono sector, building community among legal services nonprofit organizations, law schools, law firms, corporate in-house counsel departments, bar associations, and the courts.
OneJustice is striving to move society to be just and equitable, and getting there requires a strong legal services sector. OneJustice's strength is as a support center working alongside the legal services sector to effect systemic change.