A Statement to Our Partners and Colleagues
George Floyd. Breonna Taylor. Tony McDade. OneJustice recognizes that the horrors of the most recent loss of Black lives due to police violence are not isolated incidents, but rather part of a disturbing pattern – a systemic problem that we must disrupt and transform. OneJustice was founded on the principle that everyone should have equal access to justice — and tragically, this has not been the case for Black communities since our country's inception. Today, and every day, we stand with the individuals and institutions demanding justice, and who will not rest until justice is realized.
Black communities are being ravaged by two pandemics, with anti-Black violence that results in repeated murders and higher incarceration rates, and COVID-19 death rates that are disproportionately higher than other communities. We must join together in solidarity with those who face oppression and systemic injustices. We must step outside our comfort zones and speak up for everyone who needs our voices to demand what's right.
We must act and together do the work to dismantle systemic racism, doing whatever it takes to address these injustices, and support the organizations and communities that are spearheading transformational change. OneJustice still has work to do, both internally and with our partners, and we are fully committed to doing that as an organization. We recognize that we need to do more, to learn, to grow, and to adapt in ways that allow us to respond with impact and intent. 
While our action plan is in development, among the concrete steps that we plan to take include:
Conducting an equity, diversity and inclusion audit of our organization and operations;
Developing and sharing resources to help our partners reach their equity, diversity and inclusion goals;
Supporting our staff by providing time to learn and act in support of the Black Lives Matter movement
Change is long overdue. We cannot rest until equal justice under law is a reality. Join us in our fight for justice for all. Our very humanity depends on it.
#BlackLivesMatter #demandjustice 
In solidarity and with hope,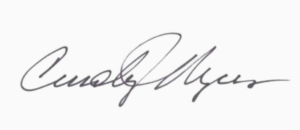 Cindy L. Myers
Interim CEO, OneJustice
Action Items:
Education Tools:
Donate: