We are so excited to honor our 2022 Champions of Justice at Opening Doors to Justice on May 24th! Each of these partners has demonstrated amazing leadership in expanding access to justice throughout California. Their work has made it possible for families to be safe in their homes, get medical care, and access financial support during the pandemic. Read below to learn more about these amazing honorees!
Latham & Watkins LLP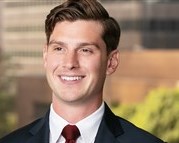 by Ted Bantle, Associate
Please tell us a bit about Latham & Watkins' commitment to public service. How does the firm approach public service and pro bono?
Giving back in the communities in which we live and work is a fundamental component of the culture of Latham and Watkins. This takes many forms including volunteering in the community, fundraising and providing legal services to those without the means to pay.  In 2021 our professional staff and lawyers contributed more than 175,000 hours of pro bono legal services to the communities we are a part of.
Can you tell us about your personal thoughts on social justice – including the firm's work?  What moves you or makes you proud?
It is my personal belief that social justice and the promotion of equal rights, opportunity, and treatment should be reflected in our lives day in and day out. While there are many forms this can take, it always excites me to see the willingness of my Latham & Watkins' colleagues to take on matters beyond their specific commercial practice areas. In doing so, we can use our individual skillsets, leverage resources and collaborate with others to gain the expertise we need to provide the best possible legal services to our pro bono clients.
What is the best part of your job?
The best parts of my job include the diversity of commercial and pro bono work that I am able to engage in as well as the people, within our firm and externally, both at clients and with pro bono partner organizations that I liaise with on a regular basis.  Furthermore, as Latham's OneJustice liaison it has been wonderful to witness to past volunteers becoming coaches and mentors to current and prospective volunteers, transferring institutional knowledge and also building excitement with respect to OneJustice's programs.
The Legal Aid Foundation of Los Angeles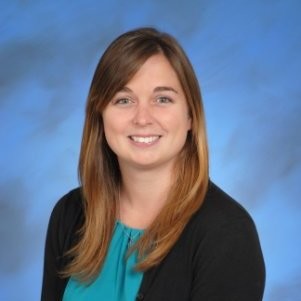 by Kelsey Atkinson, Renters Small Claims Project Attorney
Can you describe LAFLA's partnership with One Justice? Why is the partnership important?
LAFLA and One Justice partner on the Small Claims Back Rent Tool Kit and the Back Rent Small Claims Working Group. This partnership arose in 2021 to respond to procedures created by state law that allow landlords to sue tenants in small claims court for rent tenants could not pay during the COVID-19 pandemic. LAFLA and One Justice's partnership in this area is important because it brings together advocates from across California to discuss and adapt to these new laws. Additionally, the Back Rent Tool Kit provided trainings and clinic materials to help LSPs quickly train volunteers and plan clinics to assist tenants sued for COVID-19 rental debt.
Can you share some personal thoughts on social justice – including the organization's work?  What moves you or makes you proud?
For me personally, social justice includes addressing systemic injustice on an individual level for clients as well as working in partnership with impacted communities and community organizations in a movement for progressive social change. I am proud to be a part of LAFLA because it's commitment to social justice is apparent in the way it responds to the needs of its clients by providing holistic legal services and how LAFLA collaborates with community partners and coalitions to raise up the voices of its clients and their communities.
What is the best part of your job?
Helping clients feel empowered, knowledgeable, and confident in their ability to defend themselves in small claims court.
LinkedIn Corporation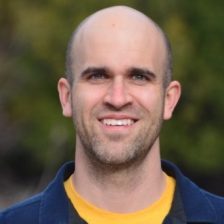 by Jon Adams, Director, Legal – Product & Privacy
Please tell us a bit about 

LinkedIn

's commitment to public service. How does the company approach public service and pro bono?
LinkedIn
 has a long-standing dedication to public service, with many parts of our company focused on doing good work in the world. Within the 
LinkedIn
 legal and public policy team, we encourage everyone to engage in pro bono volunteer efforts–we view it as being a critical part of who we are as a legal and public policy team–and we have departmental goals each year to help challenge us to give back more to the community each year. The Legal and Public Policy team's Pro Bono Committee consists of employees across seniority levels, teams, and offices, and works hard to source opportunities to help in various ways, ranging from volunteer legal services to volunteering with food banks and other service organizations.
Can you tell us about your personal thoughts on public service – including the company's work? What moves you or makes you proud?
Public service, especially pro bono legal services, is incredibly important. Particularly for those of us who are fortunate enough to work in the tech space in the Bay Area, we have an obligation to help out others, particularly those who are structurally disadvantaged. I'm proud of the pro bono and volunteer work that 
LinkedIn
 has poured in over the years, because I know that we have had a direct impact on countless lives, from Dreamers to asylum seekers, from those in need of food security to people looking to get back on their feet after personal tragedies.
What is the best part of your job?

I get to work with wonderful people to solve challenging problems (and have an impact) every day. It doesn't get much better than that!